Ashwini Nene
GRE 340/340
Sardar Patel Institute Of Technology
Rudresh Panchal
GRE 334/340
DJ Sanghvi College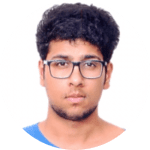 Karan Lala
GRE 332/340
Thadomal Shahani Engineering College
Som Phene
GRE 332/340
Indian Institutes of Technology
Ansh Patel
GRE 331/340
K. J. Somaiya College of Engineering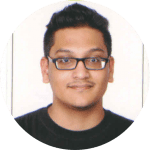 Kunal Mehta
GRE 330/340
Mukesh Patel School Of Technology Management & Engineering
Padmaja Kolle
GRE 330/340
Vivekanand Education Society's Institute of Technology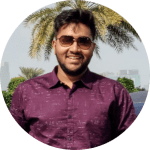 Jash Gaglani
GRE 327/340
K. J. Somaiya College of Engineering
Let's Get You

A Great GRE Score
CLASSROOM TRAINING
Group
Instructor-led training (face to face)
Small batches
Individual attention
Weekends and weekdays batches
Study material
Topic wise Assessments
15 online adaptive tests
Unlimited doubt solving
Video sessions support
Access to library
Dedicated mentor support
Free profile assessment session
CLASSROOM TRAINING
One-on-One
Instructor-led training (face to face)
Customized study
Maximum individual attention
Flexible timings
Study material
Topic wise Assessments
15 online adaptive tests
Unlimited doubt solving
Video sessions support
Access to library
Dedicated mentor support
Free profile assessment session
LIVE ONLINE TRAINING
Group
Instructor-led training (online)
Small batches
Individual attention
Weekday batches
Study material
Topic wise Assessments
15 online adaptive tests
Unlimited doubt solving
Access to online library
Dedicated mentor support
Free profile assessment session
LIVE ONLINE TRAINING
One-on-One
Instructor-led training (online)
Customized study
Maximum individual attention
Flexible timings
Study material
Topic wise Assessments
15 online adaptive tests
Unlimited doubt solving
Access to online library
Dedicated mentor support
Free profile assessment session
Know Which GRE Program Suits You
Just put in your details here and one of our counselors will get in touch with you.
WHAT IS THE GRE TEST (GRADUATE RECORD EXAMINATION)?
The GRE® General Test is the one admissions test that can be used to apply to a range of master's, MBA, specialized master's in business and doctoral programs at U. S universities and other countries. That means you only need to take one test to have a world of options within reach.
GENERAL OVERVIEW
The GRE® test lasts for 3 hours and 45 mins and tests verbal, quantitative and analytical writing abilities. There are six sections with a 10-minute break following the third section. The verbal and quantitative reasoning score will be reported on a 130-170 score scale and the analytical writing is graded on a holistic scale of 6. The Analytical Writing section will always be first. Test scores are valid for 5 years. Different schools have different GRE score requirements. Your scores better your chances of getting admission into a particular U.S. university.
The GRE® can be attempted once every 21 days and only upto five times in one calendar year.
Registration for the GRE® requires a valid original passport.
Registration requires candidate to pay a US $205.00 exam fee.
WHAT'S ON THE GRE EXAM?
The GRE® test has three parts – Quantitative, Verbal and Analytical Writing Assessment.
OTHER INFORMATION
To check the availability and to register for the GRE, go to
Computer Based Test is a regular test that uses a computer interface.
The Verbal Reasoning and Quantitative Reasoning sections are section-level adaptive i.e. the first section of the Verbal Reasoning and Quantitative Reasoning measures consists of various questions, from easy to difficult range.
The first section is of average difficulty and then the second section of each of the measures is administered based on a test taker's overall performance on the first section.

GRE® is a registered trademark of Educational Testing Service.
Free Resources For

Your GRE Preparation