Study in Germany for Indian Student
Apply to study in Germany for Indian Student, get your study permit and find out about working while you study or after your graduation.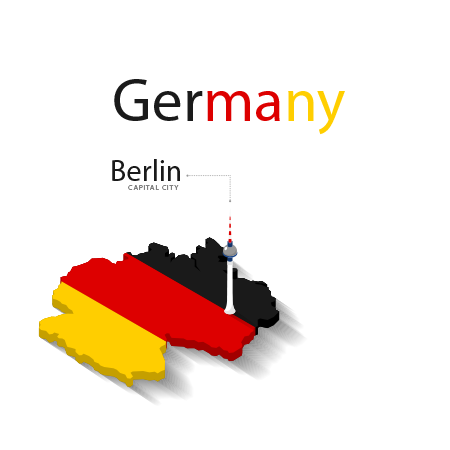 Call us on: +91 8928323711
OR
Fill in the details to get personalized advice from our experts!
Why study in Germany?
Germany is a country in Western Europe. It is naturally enriched with forests, rivers, mountain ranges and North Sea beaches. Berlin, its capital, is known for its art and nightlife, the Brandenburg Gate and many sites relating to WWII. The country is also known for its Oktoberfest and beer halls. Germany houses 150+ universities providing international programs.
Not surprisingly, Germany is ranked among the world's top destinations for international students. There are over 380 officially recognized universities throughout Germany, and they offer a total of over 17,000 study programmes. Based on official recordings in 2018, there are 429 public higher education institutions functioning in Germany. German universities are above global higher education standards. Some of the top universities in the country include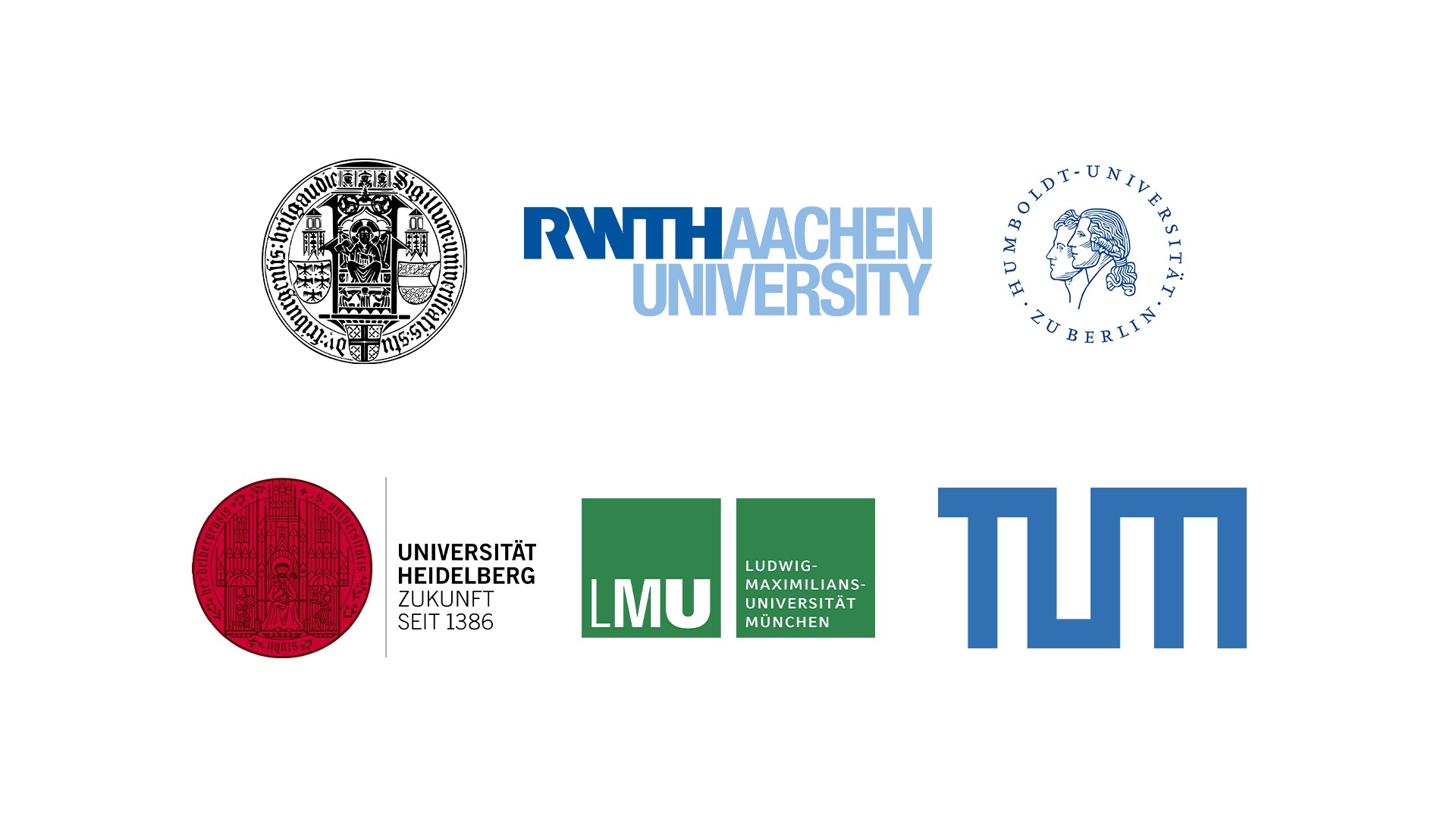 Admits to German Universities are typically GPA-based. The intakes are in October (Fall) and April (Spring). Most of the programs are 1.5-2 year long and are highly affordable. A decision that came into power in October 2014, stated that all international students attending a public university in Germany would be free from paying normal tuition fees. Foreign students will only have to pay few administrative costs like student contribution, student union fee and a public transport ticket which account for around €250 per semester altogether.
You can apply to universities directly or through UniAssist. The application window is very relaxed. Once you receive the letter of acceptance from the designated German University, it is recommendable to apply for a student visa at least 3 months prior to your intended departure (the time you are expected to be in Germany).
Unless you are enrolled on a summer school language program, you will need to apply for a student visa that allows you to reside in Germany for more than 90 days and also get a residency permit to become able to live and move around the country. The residency permit will also allow you to travel visa-free in the whole Schengen Area, which makes for a wonderful opportunity to visit the countries you are interested in within the time frame.
As a country that welcomes a large number of international students, there are many scholarships offered to talented and skilled students. The Deutschland stipendium is a Public-private ownership that aims to support excellent students not just financially but with a bunch of other benefits alongside. While funds for these scholarships are granted from the government and private partners, universities are responsible to award them to their students. As such, universities are allowed to set requirements individually. If you win this scholarship, you'll get 300€ each month. This funding is mainly offered for two semesters, but it can also be granted for the whole duration of your studies. 
The DAAD is a large organization, whose mission is to promote the internalization of German universities by creating countless funding and counselling opportunities for inbound and outbound talented students in Germany. Erasmus +, the biggest European student exchanging scheme, offers some attractive opportunities to study in German for a limited number of semesters or for the whole course.
German universities participate in a large number of Erasmus exchanging projects. Some of the scholarships granted by private foundations ensure you the funds to finance your studies in Germany and aim to create bridges of intercultural relations. At the same time, there are various governmental-funded and non-governmental funded student loan resources, created to help you finance your studies in Germany by offering loans often with zero or very low rates of interest. Moreover, many German universities have established their own student loan schemes to support foreign students.
Study programs at German universities are modern in terms of their structure and the way they're delivered to students. They're designed to meet up the most up-to-date scientific developments running out in the world and educate individuals who can confidently face global challenges. Their curriculum is subject to constant provision and change aiming to find or create comprehensive approaches to teaching and research. At the end of your course, you will be certified with a degree that is globally recognized and valued.
German graduates enjoy high employability in the global job market. Germany has a flourishing automobile industry. It has also developed in the field of science and technology. German companies are global leaders and have an extensive network of branches all around the world. Your working experience may increase your future employability.
According to the German law, international students are allowed to work part-time for up to 20 hours a week or 120 full days of a year. You don't need to possess a qualification in the first place because there is a wide range of jobs available and you will likely find something anyway. Commonly, students in Germany work as tutors, bartenders, administrative staff, babysitters, etc.
Not only can one study for free in Germany, but it is also a pretty accessible country in terms of living costs. The average cost of living for Indian students ranges between €630-€1000 per month including accommodation.
In large cities like Berlin, Frankfurt or Dusseldorf, living costs are slightly higher in the range of €900-€1500 per month whereas in small cities like Freiburg or Leipzig you can live comfortably within €750-€1100 per month.
House rent is generally the most expensive in Germany. Indian students can opt for cheap options like staying in residence halls but it is difficult to secure. Most students stay in rented apartments. The average costs of living in Germany are- €360 per month for a private flat, € 200 per month for a shared flat and €150 per month for residence halls.
Indian students in Germany spend about €170 per month on food. Students can buy groceries from supermarkets like Aldi, Lidl, and Netto for a cheaper price. Dinner at a cheap restaurant costs €10 while a three-course meal in Germany can cost around €45. Students can have supplementary drinks for €3.
Transportation cost takes up around 10% of the total budget. Indian students can buy a monthly pass for €30-€60 for cheap transport. Germany's Deutsche Bahn train system allows you to visit German cities for €20-€70. One can also rent a bicycle for €15-€20 a day and travel around.
If you live in an apartment, utility cost per month including water, gas, and electricity is €200 while internet cost shared between tenants is around €140 per month.
You may want to get health insurance in Germany. Public health insurance costs around €80 per month if you have not crossed 30 years of age. Beyond that, health insurance costs increase to at least €160 per month.
For in-depth information on the universities, courses and guidance for admissions and applications, please read more here
In order to apply to German Universities, the following documents are necessary.
Application
IELTS/TOEFL score reports
German language course
GRE/GMAT (only if your program needs it)
Transcripts+ Degree
Resume
Essays
Recommendation Letters
Additional program-specific requirements
Summarising, though there exists a hurdle in the form of learning a new language, Germany is an amazing country to pursue your higher education. Some of the top universities in Europe are located in Germany. Famous for its automobile manufacturing industry, it has diversified in other sectors as well. The post-study visa process is quite considerate. The lovely scenery created by natural and manmade phenomena is complimented well by enthusiastic people, creating a conducive living atmosphere.
APPLICATION PROCESS
Free Resources

For Your Study Abroad Dream