Study in Hong Kong as an International Student
Apply to study in Hong Kong as an international student, get your study permit and find out about working while you study or after your graduation.
BOOK A COUNSELING SESSION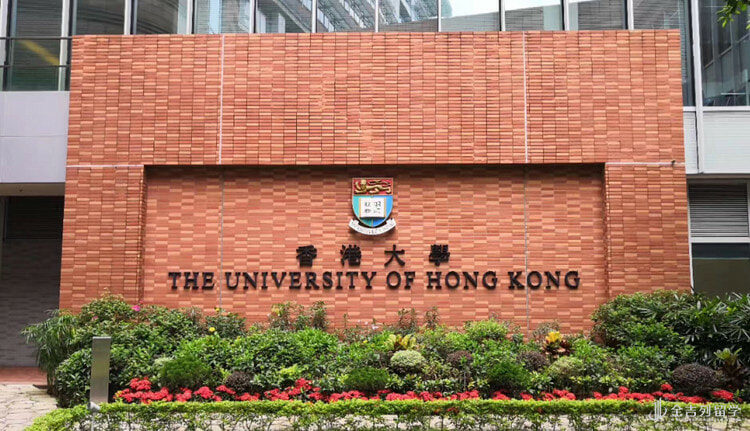 Why Study in Hong Kong?
Hong Kong is a country where the east meets the west. It is a natural financial hub of international competition. It is great for network building. Hong Kong's connection with China is advantageous. It is predicted to grow to become the largest economy by 2025. However, going to Hong Kong to pursue higher studies is not an excuse to laze around and miss your assignments. Academics are extremely demanding. There are plenty of hiking locations along with Disneyland and Ocean Park where you can go to take a break from your routine.
Hong Kong is ranked 12th in the QS rankings for best student cities, and is home to 4 of the top 10 universities in Asia and 5 of the top 100 globally. Hong Kong is often overlooked by students planning to study abroad.
Some of the top universities in Hong Kong are:
Hong Kong University (world rank #22)

Hong Kong University of Science and Technology (WR #27)

Chinese University of Hong Kong (WR #43)
Academics are challenging. With the introduction of the new academic structure, the undergraduate programmes last for four years rather than three from 2012 onwards. The new system is more aligned with the academic systems worldwide, and allows more opportunities for student exchanges with other parts of the world.
Taking the opportunity of an additional year,  higher education institutions have revamped their curriculum with a view to nurturing global citizens with academic excellence and international outlook through inter-disciplinary studies, service learning in local and global settings, exchange programmes and enriched learning experiences.
Hong Kong is investing plenty of funds into increasing the numbers of international students. A number of scholarships and awards are offered by the Hong Kong Special Administrative Region (HKSAR) Government, post-secondary institutions and other public or private organisations to assist non-local students finance their study in Hong Kong. Some are available solely for non-local students, and others are awarded on a competitive basis to all students regardless of nationality or residency status. Students with high grades have a good chance of securing additional funds.
The HKSAR Government recognises the achievements of outstanding local and non-local students studying in the eight University Grants Committee-funded universities, the Hong Kong Academy for Performing Arts, and the Vocational Training Council. The scholarship is HK$80,000 (approximately US$10,300) per year for non-local students. The Self-financing Post-secondary Education Fund provides scholarships to outstanding local and non-local students pursuing full-time locally-accredited self-financing sub-degree or bachelor's degree programmes. The scholarship is HK$80,000 (approximately US$10,300) per year for non-local recipients of Outstanding Performance Scholarship.
Ranked 3rd in the 2018 Global Financial Centres Index, Hong Kong is a bustling metropolis. Since Hong Kong is a global business hub, there is a high availability of jobs in all sectors- finance, supply chain, banking, sales, marketing etc.
There are a broad range of employment opportunities for students from Urban Planning, Healthcare, International Law and Human Resources backgrounds as well. People from all around the globe live and work in Hong Kong, providing a unique assimilation of cultures. Hong Kong is nestled in the heart of Asia and is situated less than a five-hour flight away from half the world's population.
Travelling to mainland China for tourism or job interviews is convenient. Hong Kong is situated 20 km away from Shenzhen (global hub of electronics manufacturing) and is well connected to Shanghai and Beijing, the economic nerve-centres of China.
An education in Hong Kong coupled with proficiency in Mandarin can open up many new avenues in China for recent graduates. Factors like attractive tax structures, modern infrastructure, and proximity to China and other Asian markets make Hong Kong an attractive destination for corporations and start-ups. 70 of the 100 largest banks in the world are present here.
Hong Kong has a strong reputation in the areas of research and innovation, making their education system diverse and well-developed. Plenty of research opportunities are available at universities.
The Hong Kong PhD Fellowship Scheme aims to attract the best and brightest students from around the world to pursue PhD programmes in Hong Kong. The Fellowship Scheme provides an annual stipend of HK$319,200 (approximately US$40,900) and a conference and research-related travel allowance of HK$13,300 (approximately US$1,700) per year for each awardee for a period of three years.
For awardees who need more than three years to complete the PhD degree, additional support may be provided by the chosen universities. The Summer Undergraduate Research Programme (SURP) provides an opportunity for undergraduate students from overseas universities to undertake research attachments for eight weeks at CUHK during the summer. Students conduct research under the supervision of a CUHK faculty member and earn three credits upon successful completion of the programme.
For in-depth information on the universities, courses and guidance for admissions and applications, please read more here
In order to apply to Japanese Universities, the following documents are necessary.
Attested copies of mark sheets of Standard X, XII, and the Bachelor's degree (if applicable).

2 academic reference letters from a teacher or professor who has taught you most recently.

SOP

IELTS/TOEFL score report

SAT score more than 590 in English

Marks more than 80% in English in ISC/CBSE

CV/Resume

Portfolio (for students applying for art, design or architecture programs)

Certificates of Achievements (Academic, Co-curricular and extra-curricular)

Interviews- for certain institutes
Current political scenario– Due to recent issues with China, there is some socio-political instability in Hong Kong.

It is a special administrative region, meaning that whilst it is part of mainland China, its governmental system is separate. Until 1997, Hong Kong was ruled by Britain as a colony but then returned to China. Under the "one country, two systems" arrangement, it has some autonomy, and its people more rights. The extradition bill which triggered the first protest was introduced in April. It would have allowed for criminal suspects to be extradited to mainland China under certain circumstances.

Opponents said this risked exposing Hongkongers to unfair trials and violent treatment. They also argued the bill would give China greater influence over Hong Kong and could be used to target activists and journalists.

Anti-government protests have rocked Hong Kong for months now. Clashes between police and activists have become increasingly violent, with police firing live bullets and protesters attacking officers and throwing petrol bombs. The bill was withdrawn in September but demonstrations continue and now demand full democracy and an inquiry into police actions.

High tuition fees– Universities in Hong Kong have the highest tuition fees in Asia. Depending on the course they go from HKD 70,000- HKD 1,20,000 (INR 9,60,000) per year. For PG courses the fee can go up to 5,00,000 per year. However,

compared to many universities in the USA and UK, the tuition fees are lower. Most Bachelor Degree programmes are completed in four years of full-time study. Specialized fields (e.g. Medical Studies, Health Studies, etc) or joint/double degrees may require another year or two. Some non-local students may need to take a "Foundation Year" which better prepares them for undergraduate studies. However, most scholarships and award schemes are administered by the institutions themselves, including the Government ones. As for the visa/entry permit application, the institution will act as the sponsor and forward the application forms to the Hong Kong Immigration Department for processing.

High living cost– The average monthly expenses in Hong Kong are quite high- approximately HKD 5260, including university hostel, metro, coffee, movie ticket. Other living costs like food, leisure, transport, personal items (depending on the person) amount to HKD 30,000-50,000 per year. Cost of accommodation is roughly HK 15000 to 45000 for a hostel room and HK 96000 to 180000 for a rental flat.

Upon successful admission, you may start looking for accommodation. Most hostels do not provide bed sheets, pillows or blankets. You can either buy it there or carry it with you. Besides, you can have your meals at the campus student canteens where the price is low. Hong Kong also has an excellent public transport network. Almost all areas of the city are well connected by metro, trams, buses, or ferries. An Octopus Card can be used to make payments on the network and is also widely accepted by shops and retail outlets. You can avail the student discounts offered by museums, cinemas, transport companies, restaurants and even some retail outlets. 
Summarizing, Hong Kong is an important business center. The availability of jobs is enhanced by a simple process to obtain a work visa. The country is also academically charged. The subjective requirements for admission in various top-ranking universities work in your favor. High living costs can be compensated with working part-time. Scholarships aid tuition fees. You need not worry about the recent political upheaval in Hong Kong as the situation is restabilizing.
Free Resources

For Your Study Abroad Dream