Study in Japan as an International Student
Apply to study in Japan as an international student, get your study permit and find out about working while you study or after your graduation.
BOOK A COUNSELING SESSION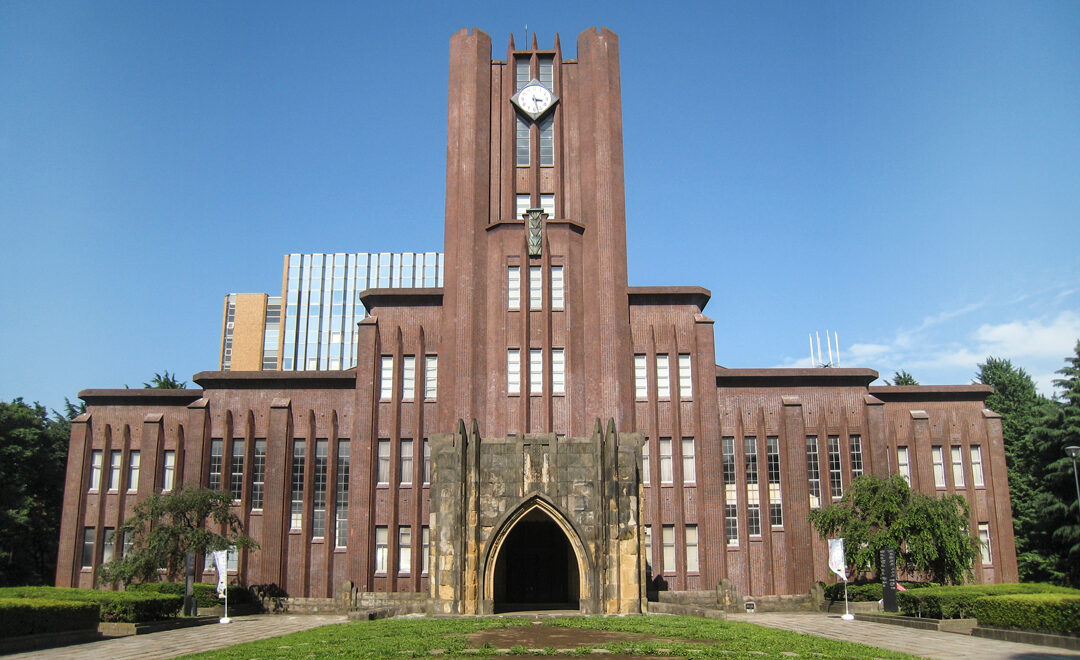 Why study in Japan?
The land of the rising sun, Japan, has more than 700 universities, 10 of which come in the top 200 in the world. The country has the 2nd highest number of Nobel prize winners of all countries. The Japanese culture and traditions have given rise to a strong social structure in Japan. One can see a combination of martial arts, traditional food and modern technology.  Its literary richness is coming to light as books by Japanese authors like Murakami are translated into English for a larger audience. Contrary to popular opinion about Japanese people being reserved, Japan is showing an increased openness to immigration. Large companies are on the look-out for more and more international students as a representation of their global businesses. Find out every details about study in Japan below.
Some of the top universities in Japan include University of Tokyo, Kyoto University, Keio University, Nagoya University etc. Japanese universities offer 4-year undergraduate programs, 2-years graduate programs, and 3-4 years of doctoral programs. The academic year starts in April and ends in March, with summer vacation from mid-July to the beginning of September, and winter vacation from the end of December to the beginning of January.
Most universities in Japan recruit twice a year, for the spring semester starting in April, and the autumn semester in September. There is not a unified admission platform for students to apply centrally. Each university sets its own schedule, so the application deadline can be different from school to school, usually 6 months before the start of the semester.
EJU is the examination for Japanese University Admission for International students, which is required for admission to many university-undergraduate programs. National universities like Kyushu and Waseda are popular for their exchange programs.
You will most probably need your own funding to support your study in Japan. There are plenty of scholarships available for international students to apply for. It is possible to get a scholarship that covers part of your costs on degree programs at Japanese Universities.
However, it is much harder to get scholarships for Japanese language courses and exchange semesters. Some scholarships are long term up to a year, paid monthly, while other scholarships are one time amounts covering 25-100% of your semester tuition fee. Most scholarships are only applicable for enrolled students with a student visa, which means you will have a better chance to apply for after having started your study in Japan.
The scholarships are usually awarded based on a combination of academic performance, extracurricular activities, and financial needs. Scholarships by MEXT are for degree students only. They provide great living conditions with respect to food (tasty and healthy), healthcare, transport system etc. Scholarships by Jasso are for degree students, Japanese language students, and exchange students. Apart from this, students can avail scholarships by local governments, international associations, private foundations and language schools and universities.
Japan has one of the most educated and skilled populations in the world. Japanese give a lot of importance to higher education. Japan's academic dedication can also be seen in its supreme teaching quality which is of top priority for the Japanese. The country is experiencing a 'super-aging' society with a shrinking population. Therefore, the country is ambitious to make education international to attract foreign talents and replenish the declining domestic workforce. All the universities can offer postgraduate degrees.
You can find short-term programs of 6 months to a year, delivered in the English language in a variety of fields: Liberal Arts, Economics, Business, Humanities, Natural Sciences, Japanese Language, Science & Technology, etc. Apart from regular universities, vocational schools are popular. They are also known as junior colleges/Senmon Gakko, with a focus on practical training in specialized professions. International students often attend these schools to study practical subjects such as game design, anime, manga, music, dance, illustration etc. However, Senmon Gakkos also teach subjects such as industry, agriculture, nursing, education and social welfare, business and homemaking.
Tuition fees in Japan are much lower than the international fees typically charged in countries such as the US and UK. Japanese universities can be divided into three different types: private universities, national universities and public local universities. Under Japanese law, national universities have the same tuition fee irrespective of the program (international/domestic program).
The tuition per year is fixed at 5,85,800 yen (5348 USD) for public universities. A separate admission fee for the first year is fixed at 2,82,000 yen (approx. 2575 USD). Private universities vary on tuition fees and charge more than public universities up to twice as much, about 1600000 Yen (about $15000 USD) per year, but prices differ from school to school.
Senmon Gakko (vocational college) on average cost 1240000 Yen (about $11700 USD) for the first year, including admission fees. Programs of medicine, health, and art cost around 10% more while humanity programs about 10-15% less.
A student visa lets you work for up to 28 hours/week (8 hours/day) during school breaks. However, there are a few restrictions on the type of employment one can accept. Students are not allowed to take any jobs related to night clubs or adult entertainment.
This even includes being a DJ or working as a dishwasher in a night club. Most students work in shops or restaurants where you can earn around 1000 Yen per hour. However, it can be hard to find a job before you speak decent Japanese.
The best paid jobs for students are often to work as a teacher in their native language, either at a school or just give private conversation lessons in a café. In that case, it is possible to earn up to 3000 Yen per hour. To obtain a work permit, you must be in Japan on a student visa.
The easiest way to get the permit is to apply directly at the immigrations in the airport when you first arrive in Japan. Then you can get it immediately. Otherwise, you will be stuck in the Japanese bureaucracy where you will need several visits to the Immigration Bureau and at least 3 weeks processing time before you can get your work permit.
The Japanese government took initiatives such as changes in immigration policies, with an increase in the number of working visas issued each year and a relaxation of visa requirements in certain areas. Service and hospitality industries are particularly affected and have visible changes. Graduates are allowed to work in any role as long as they meet the income threshold of 3 million yen.
Foreigners who want to stay and work in Japan after their studies must have either a Senmon Gakko diploma or an undergraduate degree from a university (in Japan or abroad). A work visa is issued only for a few fields with a maximum stay of 3 months (90 days). Japan has a relatively simple process of converting a student visa into a work visa on graduation, especially if you have secured a job offer. You need a document to prove that you have enough money to cover your living expenses while hunting for a job- a copy of your bank balance certificate and a letter from your guarantor who pays your living cost (3 million yen).
For in-depth information on the universities, courses and guidance for admissions and applications, please read more here
In order to apply to Japanese Universities, the following documents are necessary.
Attested copies of mark sheets of Standard X, XII, and the Bachelor's degree (if applicable).
2 academic reference letters from a teacher or professor who has taught you most recently.
EJU- an exam for Japanese University Admissions for International students. It has subjects like Japanese as Foreign Language, Science, Japan and the World, Mathematics.
IELTS/TOEFL Score
CV/Resume
JLPT- a course in Japanese.
Portfolio (for students applying for art, design or architecture programs)
Certificates of Achievements (Academic, Co-curricular and extra-curricular)
Proof of funds
Language- While more universities start to offer some programs and courses in English, Japanese language is still essential in all aspects from social integration, cultural assimilation to academic and professional interaction. Japanese is needed for work. But you will be able to learn it faster if you stay in Japan. Japanese language schools help to prepare foreigners culturally and socially to function in Japanese society, to pursue study higher education, and to participate in the employment market. The most representative Japanese language test is the Japanese Language Proficiency Test (JLPT). The test has 5 levels, staring from the basic level N5 to the highest level N1. These levels are roughly equivalent to CEFR levels A1 to C1. You will require 6 months to a year of Japanese class to get a level 2 JLPT score. This will be 10 years if you stay in any other country. Language schools usually teach four semesters of 10 weeks per year. If you are a beginner, you can study 80 weeks at a Japanese language school and that might be needed if you want to continue in a higher education program taught in Japanese. Short term courses can be a couple of weeks up to 3 months long, without a student visa. For long term courses (20+ weeks) you need to start your application 6 months in advance to most language schools due to the visa application that is done through the school. 
Relatively high cost of living- On top of the tuition fees, you will probably need about 100000-150000 Yen per month to cover your living expenses such as accommodation, food, and travel, etc. If you study in a smaller city where the accommodation and travel costs are low you might get by on less, but in Tokyo, it is easy to spend much more especially if you live in your own apartment. Many people think that Japan is expensive but this is not entirely true. Shopping and food are often cheaper than in Europe, not least considering the quality that you get. Student accommodation, on the other hand, can be a bit costly in Tokyo considering the size and standard that you get. The standard for student housing is simple in Japan. Rooms are small and insulation is poor. You will depend on your AC for heat in the winter and cooling in the summer. Most students stay in either host families, share houses or apartments. After including accommodation, transport, food and drink, phone, books, medicine, social events the total living cost goes to 1,12,500 JPY (1052 USD) per month.
Summarizing, Japan, with it's rich tradition and modern technology, is totally focused on providing quality education to more and more international students. It has a wide range of job opportunities, especially in electronic goods and automobile industry. One can learn Japanese within a year of living in Japan, classes aided by social interactions. With fixed tuition fees and scholarships, Japan looks like a great country to pursue higher education.
Free Resources

For Your Study Abroad Dream