Study in Malaysia as an International Student
Apply to study in Malaysia as an international student, get your study permit and find out about working while you study or after your graduation.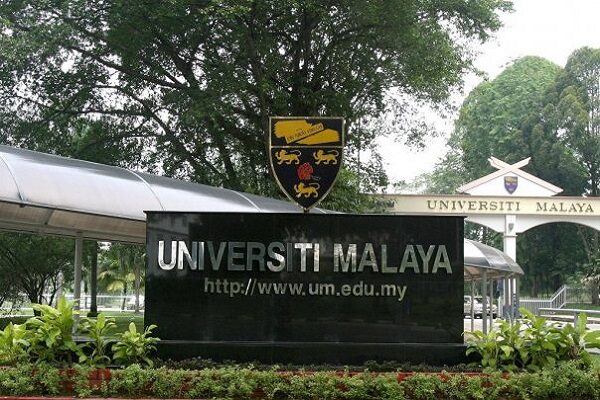 Why study in Malaysia?
Malaysia is one of the fastest growing economies of Asia. It is a country well known for its tourism industry. Malaysian beaches, culture, cuisine tend to attract tourists from all over the world. However, Malaysia is also an emerging hotspot for business and education. Its academic culture is loosely modelled as per the one in UK. Students follow coursework independently and manage their own academic program. The country is multi-ethnic and multi-religious. After going there, one might immediately feel comfortable as the 3 largest ethnic groups are Malays, Chinese and Indians. Here's everything you need to know about study in Malaysia.
Malaysia is being recognized as a global education hub. UNESCO ranks it as the 11th most preferred study abroad destination in the world that accounts for 2% of total international population. The top cities that provide best-in-class education in Malaysia are Kuala Lumpur, Penang, Malaysia Borneo, and Johor Bahru.
University of Malaya (UM), University Teknologi Malaysia (UTM), University Sains Malays (USM) are some of the best universities in the country.
They have 3 intakes in a year- April, June and November. Students can apply for them in February, April or September respectively. Academics are valued in Malaysia, so students who go there will be impressed by their learning environment. In addition to the many laboratories, lecture halls, and computer labs, the universities in Malaysia also offer state of the art digital resources. Malaysian Universities offer a variety of majors including biotechnology, business, engineering, and multimedia design. Student life in Malaysia is very unique because of the immense diversity among both students and locals.
Plenty of generous scholarship opportunities are available to study in Malaysia. They are offered mainly by government agencies, private higher education institutions, and various organisations. For the latter category, this could include corporations and companies from diverse fields, as well as non-profit foundations. In addition, there are also scholarships offered by organisations not in Malaysia. The Pacific Prime Global Diversity Scholarships awards participants studying abroad in Asia.
CIEE has many scholarships available for its program participants. There are also sports scholarships, community scholarships (to provide opportunities to those in disadvantaged communities) and creative scholarships (to promote talent in art, dance, music, etc.). Most scholarships are awarded based on a combination of need and merit. In order to apply for a scholarship, students would require- a transcript of their exam results, e.g. SPM, STPM, O levels, IGCSE, etc, certificates and testimonials of their participation in extra-curricular activities, parents' financial information, e.g. tax return, forms, salary slips, etc, personal statement and/or essay, one or more letters of recommendation.
The governing authority of higher educational institutions is the Ministry of Higher Education. The education system of Malaysia consists of
Government-funded – public universities, polytechnics and colleges

Private Higher Educational Institutions

Non-university status institutions such as private colleges

University status institutions such as private universities
Malaysian universities have very affordable tuition fees for all the programs they offer, be it technology, medicine, law, arts, design or architecture. It is approximately 4 lakhs for a year. Undergraduate study costs approximately RM 35000 – RM 40000 while post graduate study RM 40000 – RM 50000. Those students planning to pursue research are required to pay RM 58000 – RM 60000.
Many foreign universities have set up campuses in the country offering affordable degrees. These international universities offer a variety of courses at local rates. Apart from them, one can also opt for a 'Twinning Program'. This program allows students to complete the 1st and 2nd year of their degree in Malaysia and their final year abroad- at partner universities in UK, USA, Australia, Canada, France, New Zealand. It is open to international students.
The University of Nottingham (UK) which has been in Malaysia for quite a long time, offers student exchange programmes where they can study in Nottingham for a few weeks depending on grades. Offering a 5-year medical programme, the Newcastle University of Medicine is another foreign university in Malaysia. The cost of this program in Malaysian campus is 40% lesser than the UK campus.
For in-depth information on the universities, courses and guidance for admissions and applications, please read more here
In order to apply to Japanese Universities, the following documents are necessary.
Attested copies of mark sheets of Standard X, XII, and the Bachelor's degree (if applicable).

Minimum marks in school- 80%

Minimum CGPA in college- ¾

SOP

Research essay for PG degrees

Photocopied reports of IELTS/TOEFL 

Proof of funds

CV/Resume

Portfolio (for students applying for art, design or architecture programs)

Certificates of Achievements (Academic, Co-curricular and extra-curricular)
Low living cost–

The society of Malaysia has been described as "Asia in miniature". It has a f

lourishing economy, political stability, vibrant cosmopolitan lifestyle, and growing significance globally. The yearly living cost is quite reasonable. It is approximately 3 lakhs. In addition to this, a safe and stable environment for international students makes Malaysia a preferred destination for higher education.

Different housing options are available depending on what program one decides to go through. It can either be on campus housing or apartment style living off campus.

The modes of transport are trains, buses, cars and airplanes. Each mode is efficient, convenient, and affordable.

Low cost of travel from India– Airfare from India to Malaysia and visa-versa is pretty cheap. It is approximately Rs 22000-45000 (one way).

The average flight time between India and Kuala Lumpur (Malaysia's capital), is 5 hours and 15 minutes.

Students can come back home for vacations to spend time with their families. Malaysia is 2 hours 30 minutes ahead of India. So, students would not suffer a jet lag due to the travel.
No post-study work visa– After completing their course, students need to obtain an Employment Pass. It is a contract and the applicant can be allowed to work for a maximum of 10 years. Work permit is extended on a yearly basis. Only select MNCs, GLCs and strong Malaysian companies are eligible to employ international students. Students are permitted to undertake post-study work only for the company mentioned in the Employment Pass. They have to resubmit their application if they change the company where they work. However,


Malaysia is one of the most open economies in the world with a trade to GDP ratio averaging over 130% since 2010. 

Restricted part-time work– While studying, students can work part-time for maximum 20 hours per week only during semester breaks or holidays of more than 7 days as long as their student pass remains valid. They can work at restaurants, petrol kiosks, mini markets and hotels. Students are not permitted to work as cashiers. In addition, in the hotel sector, students are not allowed to work as singers, masseurs, musicians, GRO and other activities deemed to be considered immoral as per the Malaysian law. Application to work part-time must be made through the educational institution in which the student is studying. The processing time for a work permit is strictly 3 working days. Working part-time helps to cover living expenses in Malaysia.
Summarizing, despite its booming tourism, Malaysia has great education and job opportunities. Reasonable tuition fees and living expenses along with cultural inclusivity create a conducive atmosphere for students. One does not need a GRE/GMAT score to apply. However, academic requirements during application and a hard post-study visa process can be potent deterrents.  But being part of a rapidly growing economy needs to be prioritized over these complications.
APPLICATION PROCESS
Free Resources

For Your Study Abroad Dream