Study in USA for Indian Student
Apply to study in USA (United States of America) for Indian Student, get your study permit and find out about working while you study or after your graduation.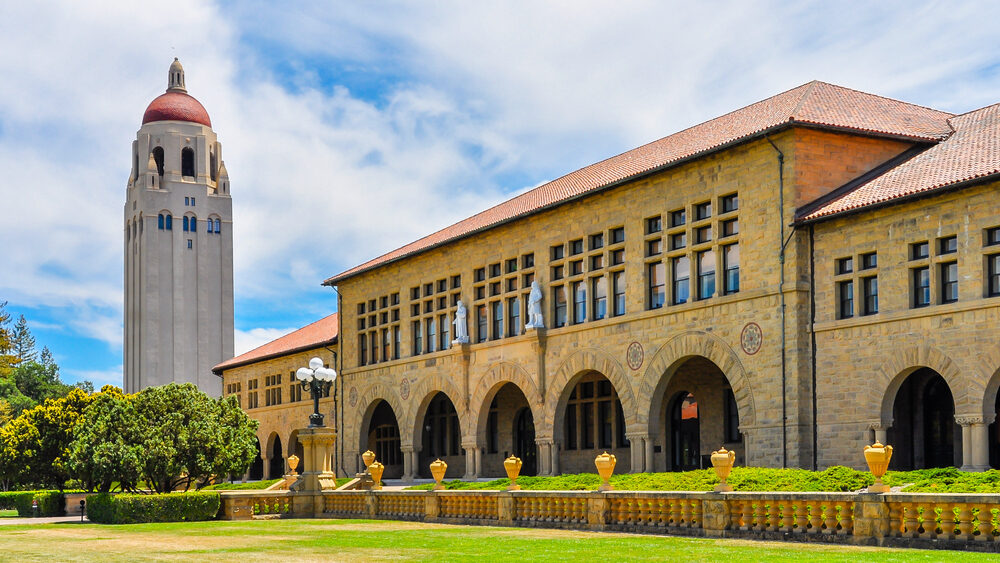 Why study in USA?
50 states make the United States of America (USA). Diverse geographies, landscapes, weather conditions, terrains can be found in the same country. USA is a melting pot of people from all over the world, of different ethnicities, opinions, values, motivations etc. There are 4500+ schools where students can pursue their higher education. The top 10 states to study are California, New York, Texas, Massachusetts, Illinois, Pennsylvania, Florida, Ohio, Michigan and Indiana. US Universities give the most multicultural exposure in the world. They offer a wide variety of programs. You are rewarded and given opportunities based on your merit and abilities.
ENGLISH LANGUAGE
TOP UNIVERSITIES
JOB OPPORTUNITIES
SCHOLARSHIPS
POPULAR PROGRAMS
WORK WHILE STUDY
The American education system is one of the top education systems in the world. There are over 4,300 universities and other higher education providers in the USA. 352 US schools are featured in the recently released QS World University Rankings. The state with the most schools featured is New York, followed by California.
These colleges and universities range from beauty schools to private Ivy League research universities. Through the unique curriculum, the education system not only emphasizes on majors but also on 'liberal arts'. Some of the renowned universities in the US include
Most common intakes are in Fall i.e. August/September and Spring i.e. January. The subject area is far more important in the rankings than the overall national ranking of the institution. Universities in the USA ensure a wide exposure to their students, not just with respect to academics but with their ideas, interactions, extra-curricular activities, social life etc. Education through advanced technology with research opportunities, modern practices, and in-depth conceptual understanding definitely work in the student's favour. Universities often have large sports teams and plenty of campus-based activities to be enjoyed.
Engineering

Math and Computer Science

Business and Management

Social Sciences

Fine and Applied Arts
Healthcare are some of the popular programs. The degree options available are Master's with Thesis, Non-Thesis Master's, Professional Master's, Doctorate i.e. PhD. There are a couple of practical training options as well.
Universities in USA offer need-based and merit-based scholarships. Some of them are
Fulbright-Nehru Master's Fellowship

Narotam Sekhsaria Foundation

K. C. Mahindra Education Trust

Global Study Awards

American Association of University Women International Fellowship
These financial aids can be partial or fully paid, depending on the criteria, course and the institution. However, there exist deadlines for applications. Every scholarship has its eligibility criteria. While in some, a mere application may suffice, you may have to fulfil several other conditions for others. Generally, there is more financial aid available to students who are applying for graduate study rather than undergraduate study in the US. Most of the financial aid comes directly from the colleges and universities.
The Fulbright Program offers full scholarships in USA for international students who want to pursue a Master's. The scholarships can also be awarded for PhD or non-degree postgraduate studies. The grant covers tuition fee, textbooks, airfare, a living stipend, and health insurance.
Studies in the U.S. universities are focused on practical aspects of the subject which, on a broader view makes the students all-rounded. Extensive job opportunities are available to them. The key industries are Business, Finance and Economics, Computer Science & Information Technology, Engineering, Pharmaceuticals, Manufacturing, Healthcare.
The USA is the no.1 research and development Centre in the world. It has devoted the largest amount of human and financial resources to the research and development department. It is also known for its ability to adopt new technologies quite fast. This happens with the latest research resources available in the country. Staying abroad for a long time between resourceful people creates a wide network of friends from college and the workplace.
These connections may become useful in the future for professional goals or for building an international business. In this era of globalization, many companies think that international staff can be a keystone of a company's ability to succeed in the global market that never stops. If the company has a subsidiary or an office in your home country, much different from the culture of the United States, the company is likely to hire you in order to manage it.
For in-depth information on the universities, courses and guidance for admissions and applications, please read more
The cost of living in the US can differ from student to student depending upon their lifestyle, location, type of accommodation and so on.
A major factor in determining the average cost of living in the US is the location of the university. If the university is in the middle of a well-established city like New York or Columbia, then the cost of living for students would be higher. On the contrary, for students studying at universities located in suburban areas like Ohio or Indiana, the cost of living is considerably low.
In general, the cost of living for an international student in the US would be higher in its Northeast or Eastern part than in the Midwestern part.
The estimated cost of living in the US is around $10000 to $18000 per year, which averages around $1000 to $1500 per month.
This includes your accommodation costs, room, and board, food, travel, textbooks, weather-appropriate clothing, and entertainment expenses as well. Books and study material costs around $900 to $2000 per year. Travel costs within the US will be from $300 to $700. Accommodation will cost between $5000 and $7500 per year.
For living off-campus, the cost of renting an apartment will be between $300 and $600 a month but could be higher depending on the location of the school. The average apartment can start at 600 USD (one-bedroom apartments in more rural areas) and go up to 3,000 USD or more (1 bedroom apartment in Boston). Meals should cost around $2500 a year if you do not eat out too many times.
Shopping for clothes will cost more than $500 annually if you are in a cold country. Personal and variable expenses will be around $2000 per year. Monthly electricity will cost approximately $20 and groceries $150. Cell phone charges are $50 per month. Cost of entertainment would be $100 and petrol for the car $75 per month.
In order to apply to US Universities, the following documents are necessary.
GRE/GMAT score report

Complete Application

Transcripts + Degree

Resume

Essays

Recommendation Letters

Additional program-specific requirements
Summarizing, though the visa process is a bit complex, the education is worth it. USA, being a first world nation, has tremendous job opportunities and a great lifestyle. Many of the topmost universities in the world are located here. Variety of programs and multi-ethnic exposure are some of the other highlights. Tourist destinations like Grand Canyon, Disney World, National History Museum along with other historically and culturally important places and many hiking destinations are well preserved.
APPLICATION PROCESS
Free Resources

For Your Study Abroad Dream