Undergraduate

Admission Counseling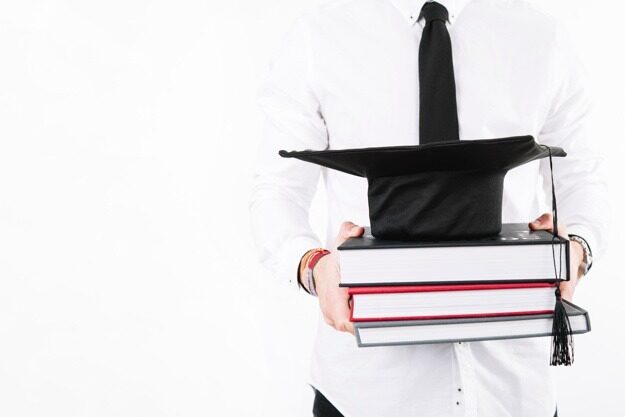 Counselor support at Inspirus has made over 6000+ dreams come true in the past two decades. We have helped students secure admission in Undergraduate programs in a variety of esteemed U.S and International institutions, including IVY league institutions.
Our Undergraduate Admission Counseling program is comprehensive and offers personalized guidance from a group of dedicated individuals, who are all specialists in their respective fields. The team comprises of individuals who have travelled extensively at international universities and the collective experience of the team is more than 30 years.
Our unique approach to Counseling gives our students an edge with their University applications. We have seen this approach help hundreds of students so far and we can't wait to help you out as well.
What makes us stand out:
We are 'independent education consultants'. Our team consists of well-travelled counsellors who have rich and diverse experience in this field and have counselled thousands of students. We give unbiased advice keeping in mind the student's needs and what works best for the student.
Admits: Congratulations to our student Ankita Shome for securing admission at SUNY -University of Buffalo, California State University, Fresno – Business for (Fall 2020) | Congratulations to our student Aditya Nair for securing admission Indiana University Bloomington – Computer Science, Miami University (Games & Simulation) for (Fall 2020) | Congratulations to our student Aryan Medhekar for securing admission San Diego State University – Precomputer Science, The University of Utah (Pre Games), SCAD, California State University, Fresno – Computer Science for (Fall 2020) | Congratulations to our student Erica Pillai for securing admission at Massachusetts College of Pharmacy and Health Sciences for (Fall 2020) | Congratulations to our student Neeraj Valecha for securing admission at Coventry University – Business for (Fall 2020) | Congratulations to our student Priyanka Bajaj for securing admission at Coventry University – Physiotherapy for (Fall 2020) | Congratulations to our student Shruti Lakhani for securing admission at University of San Francisco – Business for (Fall 2020) | Congratulations to our student Khush Sarvaiya for securing admission at North Carolina State University, Oregon State University, University of Illinois at Chicago – Mechanical Engineering for (Fall 2020) | Congratulations to our student Lubdha Choudhari for securing admission at (University at Buffalo, 48K $ Scholarship), The University of Texas at Dallas, California State University Long Beach for (Fall 2020) | Congratulations to our student Rohan Mehta for securing admission at University of Nottingham, Cardiff University, City University of London – Business for (Fall 2020) | Congratulations to our student Sreeya Iyer for securing admission at McMaster University, University of Ottawa – Business for (Fall 2020) Scholarship: Aastha Kasera-IIT – 25,000 $ / yr | Aayushi Kasera- IIT- 30,0000 $ /yr | Aditi Krishnakumar- Miami University- 38,000 $ / yr | Amaan Sheikh- University of California,Sanra Cruz- 6,250 $/ yr | Dia Bhatia- SUNY Bhinghampton- 5000$/ yr | Mahi Juthani- Case Western Reserve University- 15,000 $ /yr , University of San Fransisco – 25,000$ /yr | Ritika Shah- Cincinnati University- 10,000$/yr , PACE- 19,000$ /yr, Arizona State University- 3000 $ /yr | Sneha Narain- UMAss Amherst- 14,000 $/yr, UC Santa Cruz- 9500 $/yr | Soumya Dave- ASU- 3000$/yr | Sujay Mota- HULT- 18000$ /yr | Tishita Agarwal – Drexel University- 24,000$/yr, Temple University- 20,000$ /yr
Years of Legacy
Unbiased Counseling
Top University Admits
6000+ Alumni
End to End Services
Our Approach to

Undergraduate Admission Counseling
Stage 1
General Guidance and Selection of Universities
Conducting SWOT (Strength, Weakness, Opportunities, Threats) Analysis for students to help us understand their strengths and weaknesses. SWOT also helps students identify opportunities and threats in the economy as far as their program choice is concerned so that they can make correct career and program decisions.
Aptitude evaluation interviews and discussions for selection of an appropriate program and area of specialization.
Sessions on understanding the International educational systems.
Profile building in terms of elective to be taken, projects to be done, extra activities to be indulged in.
Selection of universities on the basis of student's strengths, career goals, academic credentials, general background, alumni feedback, financial aid opportunities, the university's placement history and popularity of a specific program at a university; to name a few.
Stage 2
Guidance for Application Preparation
Sessions on understanding how the admission process works.Assistance in preparation of recommendation letters, personal statements and essays (SOP's).
Focus on writing effective admission essays with the help of an AEIOU file which makes essay writing interesting and competitive.
Assistance in preparation of other relevant academic and financial documents.
Assistance in filling out all application forms with the help of a counselor.
Thorough counseling for assistantships and other financial aid.
Special guidance for maximizing aid opportunities.
Stage 3
Visa Counseling and Pre-Departure Program
Interaction with parents (sponsors) for financial planning.
Guidance for preparation of financial and academic documents.
Intensive training for the visa interview up to 8 rounds of mock interviews.
Special emphasis on psychological preparation for the visa.
Assistance in filling the visa application form.
Pre-departure seminars to ensure a smooth transition to an international university.
Sign Up For Success
Ready to get started? Just put in your details here and one of our counselors will get in touch with you.
Top

Undergraduate Programs
Our Students

Currently at Top Universities
University of California, Davis

University of California, Santa Barbara

University of British Columbia

University of California, Riverside

Purdue University

Simon Fraser University, Burnaby Mountain Campus

Iowa State University

Southern California Institute of Architecture

University of Illinois at Urbana – Champaign
Rochester Institute of Technology

University of California, Irvine

University of Massachusetts Amherst

University of Southern California (World Business Program)

Slippery Rock University of Pennsylvania

Northeastern University

Rutgers University

Emerson College

Guttman Community College
University of Toronto, Canada

University of Waterloo, Canada

Arizona State University

Miami University

University of Cincinnati

Ohio University

California College of the Arts

Illinois Institute of Technology, Chicago

Indiana University Bloomington
Our Recent

Undergraduate Admits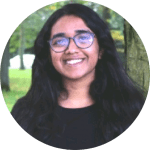 Sharada Pisupati
University of Warwick
Economics
Anushree Jana
University of Massachusetts Amherst
Computer Science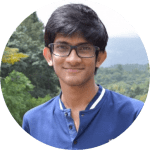 Megh Shah
University of California – Santa Barbara
Computer Science
Tishita Agarwal
King's College London
Law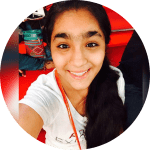 Gulpreet Abrol
University of Toronto
Psychology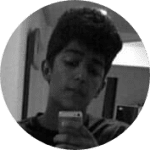 Saad Umer
University of Toronto
Finance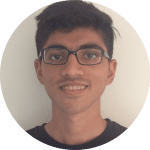 Jaival Shah
Simon Fraser University
Computer Science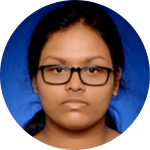 Siddhi Kasera
Rutgers University
Computer Science
What Our

Alumni Say About Us
_________________
Sign Up For The Most Result Oriented
Undergraduate Admission Counseling Program
_________________
Plan your study abroad dream with Inspirus, today!
Free Resources

For Your Study Abroad Dream