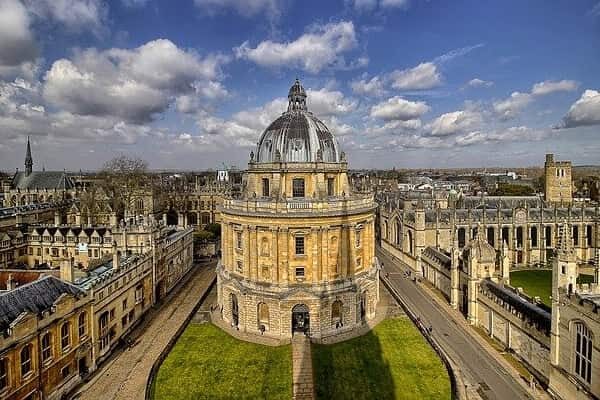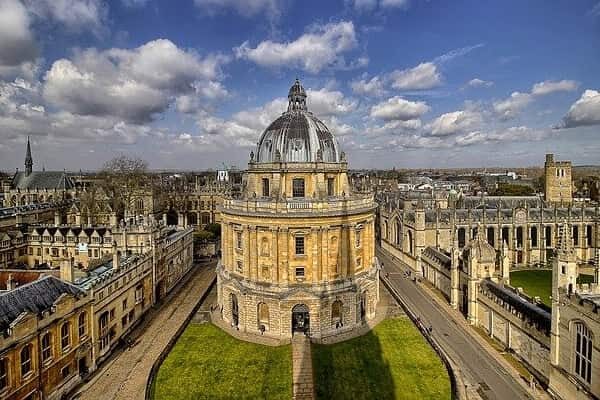 Why study in UK?
The United Kingdom (UK) is known for its great educational standards, dynamic teaching methods, globally top-ranked universities and high levels of student satisfaction. In short, the academic reputation of the UK is well-known around the world.
The UK has retained its top ranking as the best countries for education. Two of the top ten best global universities are located in the United Kingdom. Universities in the United Kingdom usually rank high in worldwide university rankings such as QS World Rankings, Times Higher Education Rankings, and Academic Ranking of World Universities.
The United Kingdom provides students with several opportunities to improve critical and analytical thinking techniques. An undergraduate or postgraduate education programme in the United Kingdom involves numerous subjects and students will be equipped for a variety of careers that can assist alter lives across a variety of spectrums.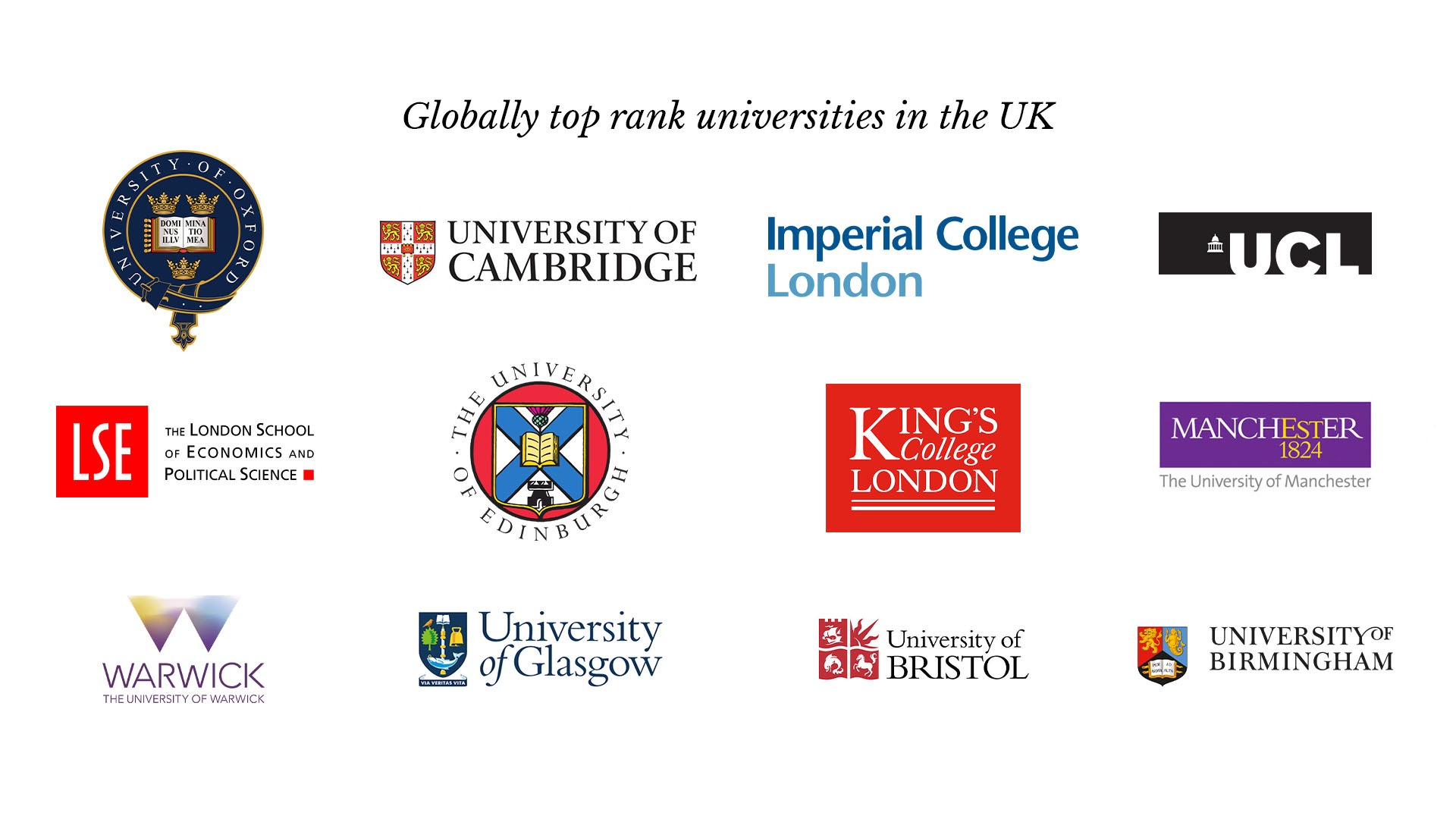 Another reason for the popularity to study in the United Kingdom is the large number of programs and subjects provided to students.
Most Popular UK programs for International students are as follows:
1. Business Studies
The best business schools in the UK are highly represented among the world's best universities, with the majority of MBA programmes ranking in the top 50 worldwide. The UK offers a wide range of business education opportunities, not only in London but throughout the country, with degree courses taught by experienced international professors and strong industry ties.
A business and management degree focuses on an organization's planning, management and operations. Students will study every aspect of a business, including finance, marketing, human resources and administration and many Business and Management programmes provide internships with well-known organisations, allowing you to get a personal look at what the job entails.
2. Accounting and Finance
Accounting and finance programs in the United Kingdom will assist you in developing unique insights and knowledge in the fields of economics, mathematics, political science, psychology, and sociology. Students will learn how to collect and evaluate financial information, as well as developing a theoretical and practical knowledge of essential economic practise.
Accountancy, chartered accountancy, banking, insurance brokering, financial adviser, financial trader, investment analyst and tax advisor are all career options for accounting and finance students.
3. Biological Sciences
The study of life and living beings, their life cycles, adaptability, and environment is referred to as biological sciences. Modules cover a variety of techniques for studying protein structure and protein complexes, as well as their relevance in cells.
4. Mechanical Engineering
Apart from the United States, the United Kingdom has the most top mechanical engineering institutions with 28. Mechanical engineering is a branch of engineering that studies, designs, manufactures, and maintains mechanical systems using physics and materials science concepts.
5. Electrical Engineering
Electrical Engineering in the United Kingdom allows students to study a wide range of topics, including power networks and electrical machines, as well as motor control, drives, power electric converters, energy conversion, and control processes.
The study curriculum also includes application-focused modules on subjects such as renewable energy and transportation power systems.
6. Computer Science 
The United Kingdom has a strong history of computer science innovation, and you'll find some of the greatest education in the world, as well as some of the most promising job opportunities.
A Computer Science degree from a UK university will provide you the fundamental abilities you'll need to build enterprises and organisations. New tools, programmes, and development kits will aid in the growth of your knowledge and skills in areas such as information technology, game development, software engineering, design, and security.
7. Undergraduate Law
Law graduates in the United Kingdom earn a lot since their valuable skills are in high demand. Almost all UK law programs provide students the opportunity to complete a year of professional placement in a firm, and international study is also a possibility. Law can also be combined with another discipline, such as business, politics, or journalism.
Here are the law degrees offered at UK universities:
LLB – Bachelor of Law.

Graduate LLB – Fast track LLB leading to a postgraduate degree in law.

LLM – Master of Law.

GDL –Graduate Diploma in Law.

LPC – Law Practice Course.

BPTC – Bar Professional Training Course.

QLTS – Qualified Lawyer Transfer Scheme.
8. Economics
At universities around the country, economics is a widely popular degree programme.
Students in economics will improve their problem-solving, data analysis, computer, and writing and oral presentation skills, all of which are in great demand in today's economy.
9. Art & Design
The UK is one of the best destinations in the world to study art and design at any level. The country is a global leader in art production, and its high-level, prestigious schools provide courses in whichever form of art and design you're interested in. Painting, sculpture, installation, printing, photography, and digital media are all examples of studio-based work, with students specialising in their particular areas of interest.
10. Politics
Students who study politics at a UK institution will educate about the essential dynamics of different political systems throughout the world, as well as how governments manage with crisis, debt, human rights, and the nature of society.
International students who desire to study in the United Kingdom can apply for a huge number of scholarships offered by the British government and universities. Hundreds of scholarships, bursaries, and other forms of financial assistance are available from the UK government to students from a variety of countries.
Some of the best scholarships of UK Government for international students are as follows; 
Chevening Scholarships

Scotland's Saltire Scholarships

The Commonwealth Scholarships
UK University Scholarships
Gates Cambridge Scholarships

Clarendon Scholarship at the University of Oxford

Edinburgh Global Research Scholarships

University of Sussex Chancellor's International Scholarships 

Bristol University Think Big Scholarships

University of West London International Ambassador Scholarships

University of West England Chancellor's Scholarships

Sheffield Hallam University Transform Together Scholarships

Warwick Chancellor's International Scholarships

Developing Solutions Scholarships at University of Nottingham
International students' living expenditures in the UK vary based on their lifestyle, spending habits, and budget and where they live.
International students living in the United Kingdom come with their own set of costs. Although overseas students' living costs in the UK may differ from domestic students – who may still live at home – these figures offer a decent idea and may aid with budgeting.
As a result, overseas students' typical monthly costs in the UK might range from £900 to £1500.
Here's a brief list of living costs in the United Kingdom for Indian and other international students.
The factors like accommodation will cost between £500 – £700 per month, food & groceries costs  £100 – £200/month, transportation cost around £30- £40/ month, household bills costs £40 – £50/month, entertainment costs £40- £50/month, Miscellaneous cost up to £200 -£300/ month.
There are several alternatives available to you to make your education at British institutions a simple challenge, which is not the case in most popular study places. 
Overseas students are permitted to work part-time at the top international study destinations. As an international student in the United Kingdom, you are permitted to work up to 20 hours per week during term time and full-time during vacation periods. However, in order to be able to work, you must adhere to a number of limitations and criteria.
Working while studying in the UK is subject to two primary restrictions: those imposed by your university and those imposed by state-run official organisations.
International students may easily find part-time work in the UK, particularly in large cities like London. Although some institutions may only allow you to work on campus, you should not be concerned because you still have several possibilities.
Moreover, before you go out looking for part-time work, be sure you're qualified for it. It all starts with your Tier 4 visa, which is the UK's official student visa. The first thing you should look at is your age. You cannot work in the UK if you are under the age of 16 and do not have a Tier 4 (General 4) visa.
For in-depth information on the universities, courses and guidance for admissions and applications, please read more
In order to apply to UK Universities, the following documents are necessary.
Attested copies of mark sheets of Standard X, XII, and the Bachelor's degree (if applicable).
2 academic reference letters from a teacher or professor who has taught you most recently.
2 LOR from employer/manager who can comment on professional abilities for MBA courses.
SOP
IELTS/TOEFL score reports
CV/Resume
GMAT- required for MBA courses. There is not much focus on GRE.
Portfolio (for students applying for art, design or architecture programs)
Certificates of Achievements (Academic, Co-curricular and extra-curricular)
Proof of funds
APPLICATION PROCESS
Free Resources

For Your Study Abroad Dream