Career Counseling

 in Guwahati
Hello There! Welcome. Since you've dropped in here, you might be facing some serious issues on deciding and aligning your career goals. Let us inspire and provide you with unbiased career guidance to pursue your desired career dreams and goals.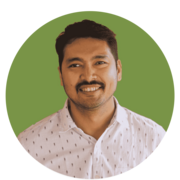 ABHINAV B GOGOI
 Certified Career Counselor (UCLA, USA) and alumnus of Jacobs University & University of Bremen in Germany.
India's Eminent counselor, who is best known for his interdisciplinary approach and internationalism.
Traveled to 35+ countries across the world for education research.
Counseled 5000+ students for Bachelors, Masters & Ph.D.
PRABAL KALITA
 Internationally Certified Career Coach.
 Best known for providing unbiased career guidance, proactiveness & approachable to students.
 1.5+ years of experience in study abroad guidance as International Education Specialist
ANKITA KASHYAP
 Certified Clinical Psychologist and Career Counselor with 5+ years of experience in guiding students.
 Expertise in counseling students for the top Indian & Abroad Universities.
 Best known for her therapy based counseling skills.