What makes our Masters Admission Counseling stand out: We are 'Independent Education Consultants' Our team consists of well-travelled counselors who have rich and diverse experience in this field and have counselled thousands of students. We give unbiased advice keeping in mind the student's needs and what works best for the student.
Counselor support at Inspirus is responsible for realizing over 9000+ dreams in the past two decades. We have helped students secure admission in Masters programs in a variety of esteemed U.S and International institutions, including IVY league institutions.
Our Masters Admission Counseling program is comprehensive and offers personalized guidance from a group of dedicated individuals, who are all specialists in their respective fields. The team comprises of individuals who have travelled extensively at international universities and the collective experience of the team is more than 30 years.
Recent Admits: Congratulations to our student Safna Dadina for securing admission at Columbia University in MA Clinical Psychology for (Fall 2020) Scholarship: $4500 | Congratulations to our student Shlok Avhad for securing admission at Dartmouth College in MEM for (Fall 2020) Scholarship: 30,000 USD | Congratulations to our student Uzair Chhapra for securing admission at Carnegie Mellon University in MIS for (Fall 2020) | Congratulations to our student Archit Kulkarni for securing admission at University of Pennsylvania in Master of Science in Design – Environmental Building Design for (Fall 2020) | Congratulations to our student Vedika Sharma for securing admission at University of Bath in MSc Applied Economics for (Fall 2020) | Congratulations to our student Tanya Verma for securing admission at Newcastle University in MSc Clinical Psycology for (Fall 2020) | Congratulations to our student Tanya Verma for securing admission at Newcastle University in MSc Clinical Psycology for (Fall 2020) | Congratulations to our student Zahra Vimanwala for securing admission at London School of Economics in MSc Finance for (Fall 2020) | Congratulations to our student Pritesh Bhagat for securing admission at University of Melbourne in MS Construction Management for (Fall 2020) ) | Congratulations to our student Rishikesh Prasade for securing admission at University of Illinois at Urbana Champaign in MS Finance for (Fall 2020) | Congratulations to our student Sharvi Chavan for securing admission at University of British Columbia at Master of Architecture for (Fall 2020) | Congratulations to our student Ayush Suri for securing admission at National University of Ireland Galway, University College Dublin (Ireland) for (Fall 2020) | Congratulations to our student Anisha Kakwani for securing admission at University of North Carolina – Charlotte for (Fall 2020) | Congratulations to our student Akshay Pachpande for securing admission at Robert Gordon University (Scotland) for (Spring 2020) | Congratulations to our student Varun Samant for securing admission at The University of Texas at Dallas, Northeastern University for (Spring 2020) | Congratulations to our student Shiny Fernandes for securing admission at The Academy of Art University for (Spring 2020) | Congratulations to our student Karim Budhwani for securing admission at The Georgia State University, Rutgers University, Stevens Institute of Technology for (Spring 2020) | Congratulations to our student Hiten Changlani for securing admission at The University of Texas at Arlington for (Fall 2020) | Congratulations to our student Pranita Vashisht for securing admission at University of North Carolina – Charlotte for (Spring 2020) | Congratulations to our student Ravija Singal for securing admission at Kingston University London for (Fall 2020)
Years of Legacy
Unbiased Counseling
Top University Admits
6000+ Alumni
End to End Services
Our Approach to

Masters Admission Counseling
Stage 1
General Guidance and Selection of Universities
Aptitude evaluation sessions and discussions for selection of an appropriate program and area of specialization

Short-listing of a total of 8 to 10 international universities on the basis of financial aid opportunities, job opportunities, our alumni feedback, research interests, rankings, etc
Stage 2
Guidance for Application Preparation and Financial Aid
Sessions on understanding how the admission process works

Assistance in preparation of recommendation letters, personal statements, SOPs, and resume

Assistance in preparation of other relevant academic and financial documents

Assistance in completing financial aid applications

Thorough counseling for assistantships and other financial aid

Special guidance for maximizing aid opportunities
Stage 3
Visa Counseling and Pre-Departure Program
Interaction with parents (sponsors) for financial planning

Guidance for preparation of financial and academic documents

Intensive training for the visa interview – up to 8 rounds of mock interviews

Special emphasis on psychological preparation for the visa

Assistance in filling up visa application forms

Pre-departure seminars to ensure a smooth transition to an international university
Top

Masters (MS) Programs
Computer Science Engineering
MIS

Financial Engineering

Finance

Business Analytics

Data Science

Artificial Intelligence
Chemistry

Biotechnology

Public Health

Psychology

Architecture

Pharmacy
Human Resource

Gaming

Robotics

Law

Sports Management

Marketing

Physics
Our Students

Currently at Top Universities
University of Massachusetts Amherst

University of Southern California

Columbia University

Purdue University

TU-Delft

Dartmouth College

University of Pennsylvania

Brown University

Parsons School of Design

California College of the Arts
Georgia Institute of Technology

University of Maryland, College Park

University of California, San Diego

University of British Columbia

University of Toronto

London School of Economics

National University of Singapore

RWTH Aachen University

Parson's School of Design
Cornell University

Case Western Reserve University

Fordham University

Carnegie Mellon University

University of Waterloo

University of Michigan – Ann Arbor

McGill University

University of California, Los Angeles

The University of Illinois at Urbana-Champaign
Our Recent

Masters Admits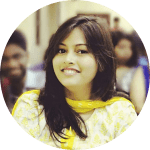 Sanika Sawant
Carnegie Mellon University
Cyber Security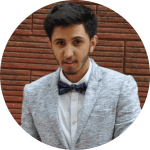 Ayush Suri
University College Dublin
Computer Science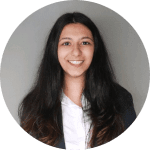 Zahra Vimanwala
London School of Economics and Political Science
M Sc Finance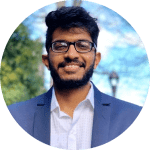 Rishi Doshi
Duke University
Engineering Management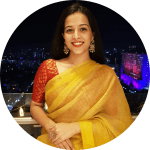 Jahnvi Verma
Singapore Management University
MS Financial Economics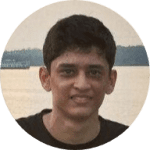 Pranav Natu
Texas A&M University
MS Mechanical Engineering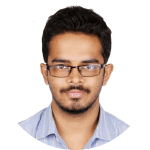 Ashutosh Chandra
University of California, Los Angeles
Computer Science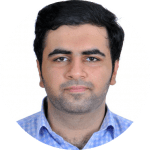 Abbas Meghani
HEC Montréal
MSc Administration in Data Science & Business Analytics
What Our

Alumni Say About Us
Free Resources

For Your Study Abroad Dream