What Our Students

Say About Us
We are the official coaching partner of premier schools across cities, such as Mumbai, Pune, Lonavala, Bangalore and Guwahati in India for PSAT® and SAT®.
Aarushi Mathur
SAT Scores 1570/1600
R. N. Podar School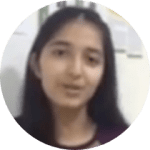 Roshni Rangwan
SAT Scores 1560/1600
Billabong High International School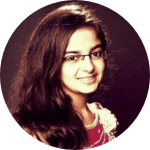 Niyoshi Parekh
SAT Scores 1560/1600
Dhirubhai Ambani International School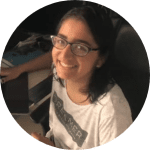 Juhi Jotani
SAT Scores 1540/1600
Smt. Sulochanadevi Singhania School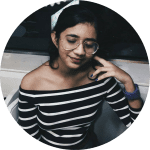 Wynnona Fernandes
SAT Scores 1540/1600
St. Xaviers College
Shania Sinha
SAT Scores 1530/1600
R. N. Podar School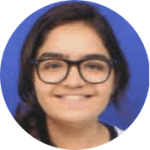 Kashish Raimalani
SAT Scores 1520/1600
Jamnabai Narsee International School
Tishita Agarwal
SAT Scores 1510/1600
Utpal Shanghvi Global School
Let's Get You

A Great SAT Score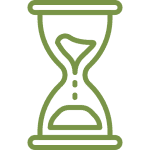 Total Hours
62+ hours of Coaching, Test
strategies and Test analysis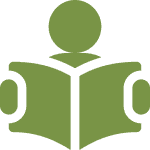 Break up of Classes
English (6 concept modules)
and Math (10 concept modules)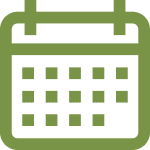 Class Duration
2 hours each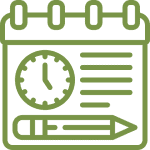 Class Frequency
4 concept module/analysis
modules in a week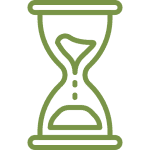 Coaching Duration
4 weeks of Coaching + 2 weeks
of Test analysis and Test
strategies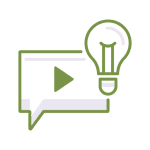 Tips & Tricks Sessions
SAT Last Moment Tips and
Tricks Sessions (90 min) before
the test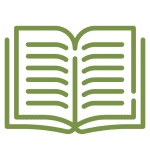 Study Material
5 Inspirus Books
Soft copies of other books and
test papers will be shared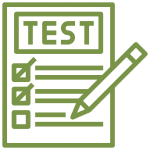 Full-length Tests
1 Full Length Diagnostic Test
5 Full Length Tests will be
analyzed and discussed
10 Mock Tests (PDFs will be
shared)
Lecture Delivery
Live Online + PPT Based
(including assessments) and
Centralized Batch for all Classes
and sessions
Add Ons
1 CV / Profile Building
Workshop for College
Admissions (120 mins)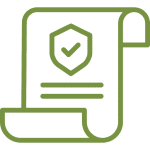 Program Validity
45 Days
Enquire now for SAT Crash Course and get ready for SAT in 45 days!
New batch starting from September 2, 2020
Just put in your details here and one of our counselors will get in touch with you.
WHAT IS THE SAT TEST ?
The SAT® is a 3 hours test that measures i) Evidence-based Reading and Writing and ii) Math reasoning skills. The SAT also has an Essay writing section which is optional for 50 minutes. The score for Evidenced-based Reading and Math will be reported on an 800-point scale each making a total of 1600 points. The essay score ranges from 2-8 points.
The New SAT does not require direct use of vocabulary; instead, the words have to be understood so that they can be used in contextual settings.
The New SAT has no negative markings. The multiple-choice options have been reduced from 5 to 4 choices. The scores are valid for 4 years.
GENERAL OVERVIEW
The test is administered five times a year (August, October, December, March & May) in India and can be attempted more than once. Different schools have different SAT® score requirements. Better scores result in better chances of admissions from U.S. universities.
*Students in India can now use SAT to apply to universities in
India
USA
Several other countries.
Registration for the SAT® requires a valid original passport.
The exam fee for New Sat is US $ 64.50+ US $ 49 = US $ 113.5 (with essay) and US $ 47.50 + US $ 49 = US $ 96.5 (without essay).
Fee Reduction for low annual house income.
Scholarship for low income to an alliance university.
List of 32 Indian colleges accepting SAT Score.
Atria University

Anant National University

Gandhi Institute of Technology and Management

World University of Design
Jai Hind College (University of Mumbai)

Manav Rachna International Institute of Research and Studies

Manipal Academy of Higher Education

Manipal University Jaipur

S. Ramaiah University of Applied Sciences

P. Jindal Global University

SASTRA (Deemed University)

Vellore Institute of Technology
SRM University, AP – Amaravati

SRM Institute of Science and Technology

SRM University Delhi-NCR, Sonepat

Srishti School of Art Design and Technology

Symbiosis International (Deemed University)

University of Petroleum and Energy Science
THE CONTENT
THE COMPULSORY SECTIONS
Evidence-Based Reading & Writing: (200-800 points)
The Evidence-Based Reading section is 65 minutes long with 52 questions, all of which are passage-based and multiple choice. All questions are evidence-based that requires the student to analyze and interpret the information given in the passages. Passages may be single or paired with informational graphics such as charts or tables. The passages will be drawn from the U.S and World Literature, History/Social Studies and Science.
The Writing and Language section is 35 minutes long with 44 multiple choice questions based on several passages. Some passages are accompanied by informational graphics, such as tables, graphs and charts. It focuses on one's ability to analyze and edit the content of the passage, which means one will have to correct grammar and make changes in the passage. It asks one to edit/rectify errors in sentences within the passage, identify sentences that correct the misinterpretation of a graphical data, select sentences that sharpen an argument or add relevant supporting detail.
Math: (200-800 points)
The Math section is broken down into a No Calculator and a Calculator Section which is 80 minutes long with 58 questions. Majority of questions are multiple-choice, but there will be some student-produced response questions which are known as Grid-ins; (instead of choosing from 4 answer choices the student will have to solve the problem and enter an answer by circling/shading the appropriate numbers).
The Math test is divided into 4 main areas: (1) Heart of Algebra, (2) Problem Solving and Data Analysis, (3) Passport to Advanced Math, and (4) Additional topics in Math which include Geometry and Trigonometry.
THE OPTIONAL SECTION
Essay: (2-8 Points)
The New Sat has an optional Essay that is 50 minutes long. It is recommended that the student takes the SAT exam with the Essay as some schools may require the essay score. Students will be provided passage and will be asked to analyse how the author effectively builds his or her argument. The essay will not require the student to write about a personal experience or argue with a position; rather it requires the student to understand the techniques used by the author to write persuasively and support one's explanation with evidence from the passage.
All passages have the following things in common:
Written for a broad audience
Arguing on a point
Expressing subtle views on complex subjects
Using logical reasoning and evidence to support claims
Examine ideas, debates or trends in the arts and sciences, or civic, cultural, or political life
Always taken from published works
A successful essay shows one's understanding of how the author builds an argument by examining the author's use of evidence, reasoning, and other stylistic and persuasive techniques, supporting and developing claims with well-chosen evidence from the passage.
OTHER INFORMATION
Next upcoming SAT test dates are as follows:
| | | | |
| --- | --- | --- | --- |
| SAT Dates | Registration Deadline | Deadline for changes | Tests Available |
| August 29, 2020 | July 31, 2020 | August 18, 2020 | SAT and Subject Tests |
| September 26, 2020 | August 26, 2020 | September 15, 2020 | SAT and Subject Tests |
| October 3, 2020 | September 4, 2020 | September 22, 2020 | SAT and Subject Tests |
| November 7, 2020 | October 7, 2020 | October 27, 2020 | Subject Tests |
| December 5, 2020 | November 5, 2020 | November 24, 2020 | SAT and Subject Tests |
| March 13, 2021 | February 12, 2021 | March 2, 2021 | SAT and Subject Tests |
| May 8, 2021 | April 8, 2021 | April 27, 2021 | SAT and Subject Tests |
| June 5, 2021 | May 6, 2021 | May 26, 2021 | Subject Tests |
To check the availability and to register for the SAT, go to http://sat.collegeboard.org/register/sat-international-dates
SAT® is a registered trademark of The College Board.
Free Resources For

Your SAT Preparation